The BEST Asian Fusion Food Truck Around!
Don't let our hot items fool you…we are the only food truck in the valley that carries a variance to do SUSHI! We are also able to do many other Asian fusion dishes to make your event memorable and stand out! Think outside the box and give us a call!
Not seeing your favorite items on our site? Don't fret! Send us an email and let us know! We do private catering too!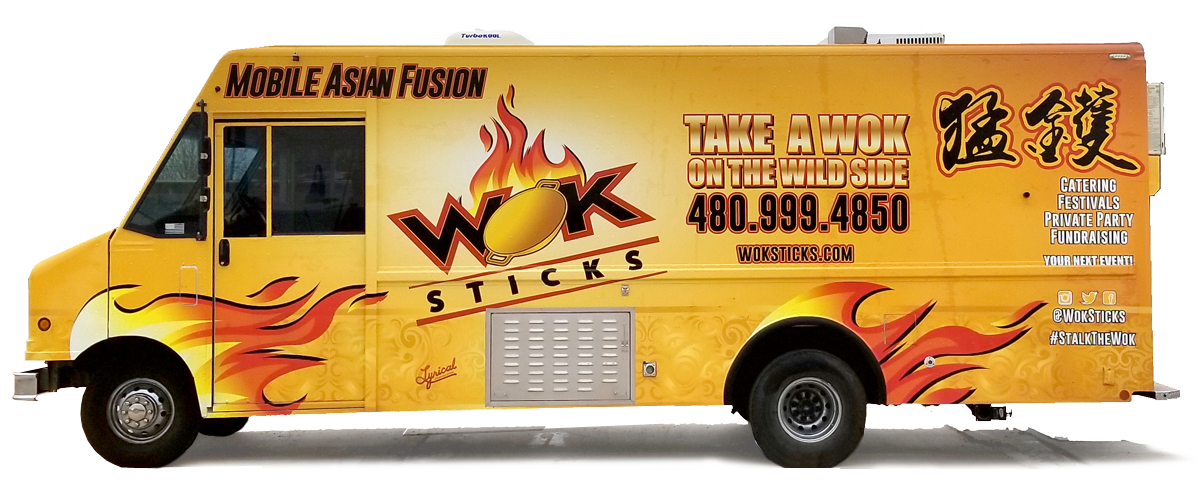 Don't be surprised if our truck looks familiar for some reason. We are all over the valley doing special events, private catering, large city wide events, school events, and more!